CM909
$ 3.90
In Stock and Ready to Ship!
Product Information:
This is a superb high quality, DMC hand knitted kippot comes in a size 16 cm, which is regular size.
This Kippot comes with free clips, and free personalization. There is a MINIMUM ORDER REQUIREMENT of 60 pieces.
If you are not satisfied with what you see, simply CREATE YOUR OWN KIPPOT!! If you would like to have a different size or change the kippot color or any other requests, please contact us at info@mazaljudaica.com. Anything you want, we deliver. That's our guarantee.
Recently Viewed Items
Item Description
My Account
My Shopping Basket
Wild Silk Embroidered "City ...
$ 265
Metalace Art Small Mezuzah 0...
$ 110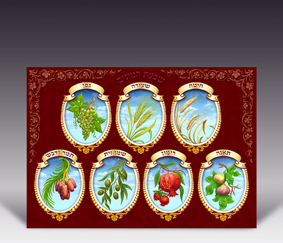 Sukkot "Seven Species" Poste...
$ 17.5
100% EUROPEAN HAIR WIG 18" L...
$ 2600.00