Classic Seven Branch Menorah
$ 60
In Stock and Ready to Ship!
Product Information:
High quality hand made 7 Branch Menorah.The perfect gift from the Holyland.Made from Solid Brass.Made in Israel by the Artist Chen.*Large Cups should be used with Shabbat Candles or similar size.
Recently Viewed Items
Item Description
My Account
My Shopping Basket
HUMAN HAIR WIG MONOFILAMENT ...
$ 349.00
Heart Pendant
$ 183
Scent of Jerusalem Anointing...
$ 11.3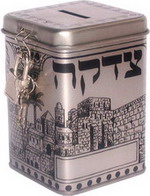 Square Aluminium Tzedakah bo...
$ 15