Item ID: 30338
Hamsa
Silver and Opal Star of David Hamsa, Necklaces
$ 25
In Stock and Ready to Ship!
Product Information:
An adorable 925 sterling silver Star of David pendantwith center hamsa and opalagainst the evil eye (ayin hara).* Comes with free 18″ sterling silver chain. * Longer chain is available upon request.
Recently Viewed Items
Item Description
My Account
My Shopping Basket
Israeli Balloons 11" Latex d...
$ 14.25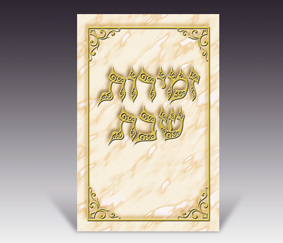 Beige and Gold Zemirot for S...
$ 8.5
Netilat Yadayim Wash Cup
$ 36.3
A Business Blessing in Etche...
$ 132