Scent of Jerusalem Anointing Oil Enriched with Lily of the Valley
$ 11.3
In Stock and Ready to Ship!
Product Information:
Using only the purest olive oil extract acquired from the trees around Jerusalem, our anointing oil is blended with 90 different aromatic plants native to the mountains of Jerusalem, freeing it of any trace of residual after-scent. Anointing Oil from the City of God "The Spirit of the Lord God is upon me, because the Lord anointed me…"(Isaiah 61:1)Made in Jerusalem
Recently Viewed Items
Item Description
My Account
My Shopping Basket
100% EUROPEAN HAIR WIG LIGHT...
$ 2800.00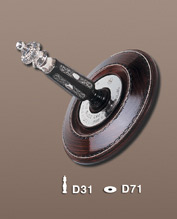 Silver and Wood Torah Scroll...
$ 817.5
Eishet Chayil Bencher &...
$ 11
Silvery Floral Mezuzah Case
$ 29.99