A Silver Yad Pointer
$ 81.5
In Stock and Ready to Ship!
Product Information:
Yad, a pointer for a Torah reader, decorated with silverwork and topped by a loop of chain. Length: 3.5 inches. Made in Israel.
Recently Viewed Items
Item Description
My Account
My Shopping Basket
EUROPEAN STYLE HAIR FALL 20"...
$ 750.00
Blue Floral 2 PC Silk Tallit...
$ 222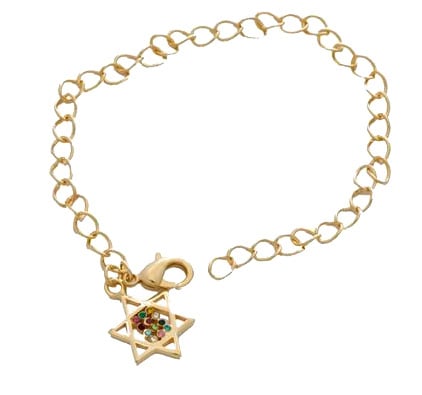 Gold Breastplate Star of Dav...
$ 42.5
Trimming B
$ 0.30